Holistic Digital Marketing
Our approach begins with the end in mind -- measurable sales and growth for your business. To achieve this objective, we assess the strengths and weaknesses of the competitive landscape and methodically build on the unique selling proposition of your business. This holistic approach increases your visibility and drives conversion as customers seek out and engage with your goods and services.
Our Proven Process for
Achieving Results
We've zoomed in on best practices that we've combined with decades of marketing and business management experience to create a clear-cut 6-step path to your success.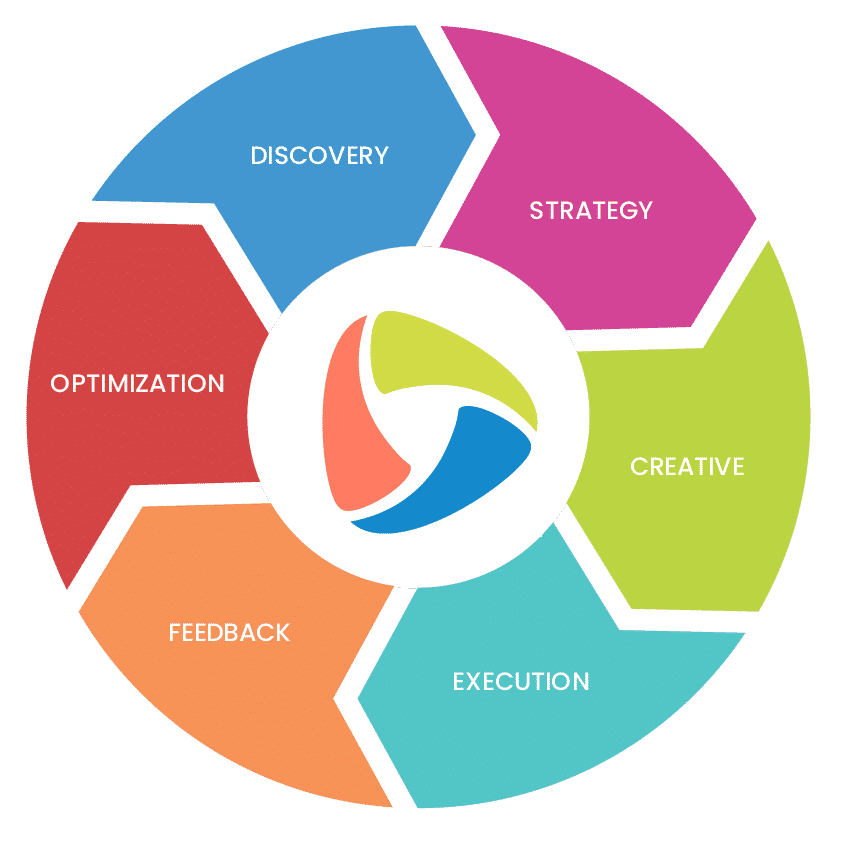 Step 1

Discovery

Evaluate your business situation, marketing dynamics and identify potential marketing strategies.
Identify the unique selling proposition of your business, drilling down on your target customers to establish pain and gain points.
Identify strengths and weaknesses of your competition.

Step 2

Strategy

Explore, brainstorm and identify opportunities for growth.
Explore messaging strategies for reaching your ideal customers.
Create a digital marketing plan inducing long term gain.

Step 3

Creative

Evaluate tactics for engaging your target audience.
Brainstorm, and develop creative concepts.
Establish content elements to support the strategic marketing plan.

Step 4

Execution

Create digital marketing content including website, landing pages, artwork and digital media communication.
Set up and run advertising programs. Implement digital marketing best practices.
Drive traffic and execute campaigns to boost conversion and engage customers.

Step 5

Feedback

Establish key metrics and set up reporting.
Analyse traffic, conversion and business results. Asses customer experience. Seek your insights.
Communicate results to you and relevant stakeholders.

Step 6

Optimization

Establish opportunities for improvement and further growth.
Execute tactical performance optimization to maximize visibility and conversion.
Drive strategic correction, as required, to ensure long term competitive gain.